With just 90 days separating inception and installation, Framester was tasked with something WAY out of the box:  The creation of 6x "photo experience" stations intended to celebrate Cincinnati Reds history, the upcoming All-Star Game and Cincinnati's beautiful landmarks and parks.  Goes without saying we were more than "game" for the challenge with over 3 years of custom set design under our belt.
Fast forward 12 weeks of design, planning, fabrication, negotiations…a dozen water barrels that weigh 400lbs apiece…torrential downpours on installation day, twice…and bam.  Selfie-station paradise is born!  We've attached a few great photos from all 6 of the stations, which can be seen at Cincinnati Museum Center, Washington Park, Fountain Square, Smale Park and Newport on the Levee.  The stations have already received the attention of local media, including a great article in the Cincinnati Business Courier.
Like all great things in the world of Framester, this couldn't have been completed without the constant teamwork from the Community Organizing Committee (subdivision of the CVB), our friends at Kramer Graphics (Dayton), Such and Such, and many more.  So without further delay—pack up the dogs and the kids, hit the pavement to get yourself some selfie stardom (stations will be installed now until July 19th following the All-Star game festivities)!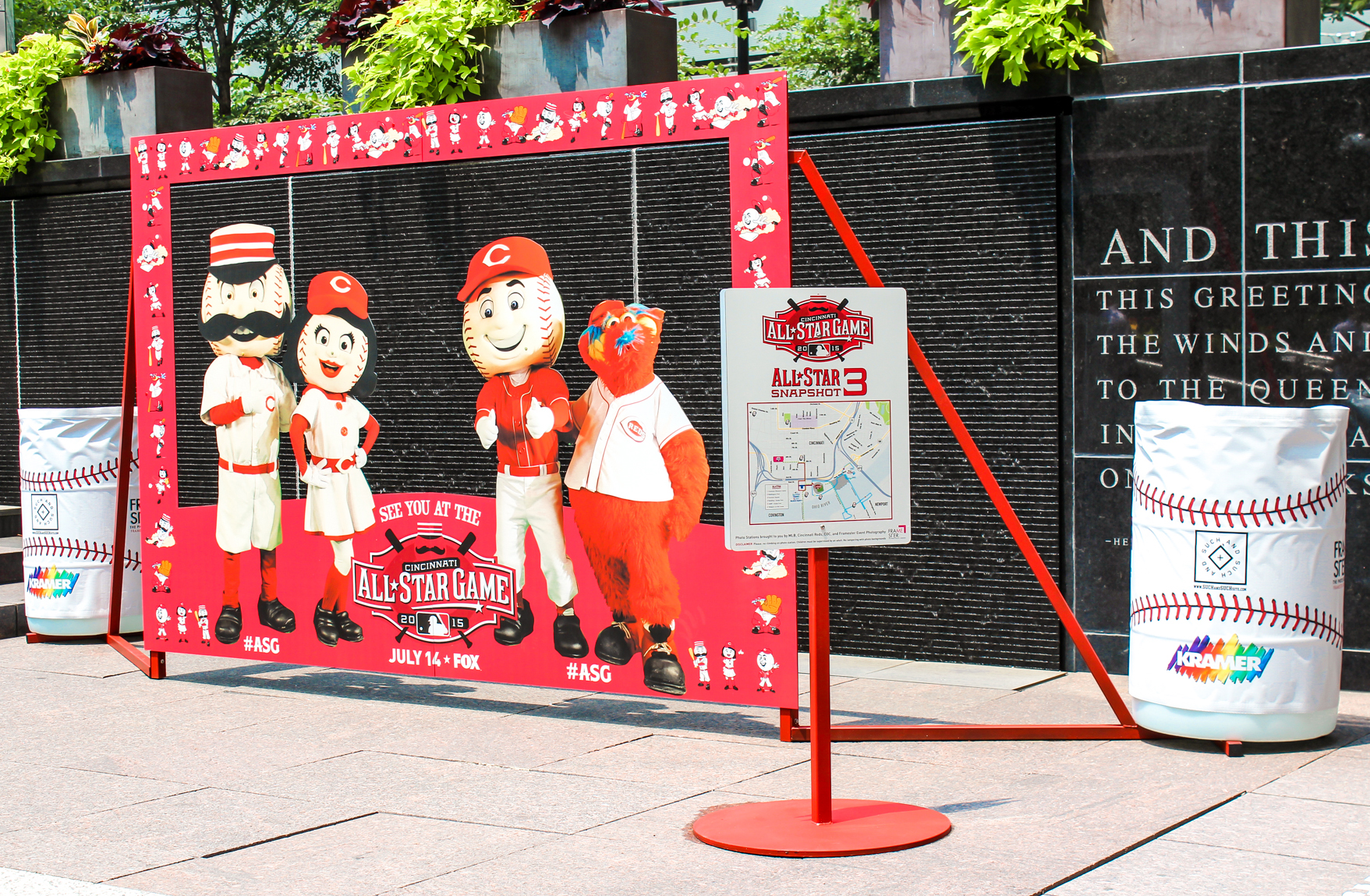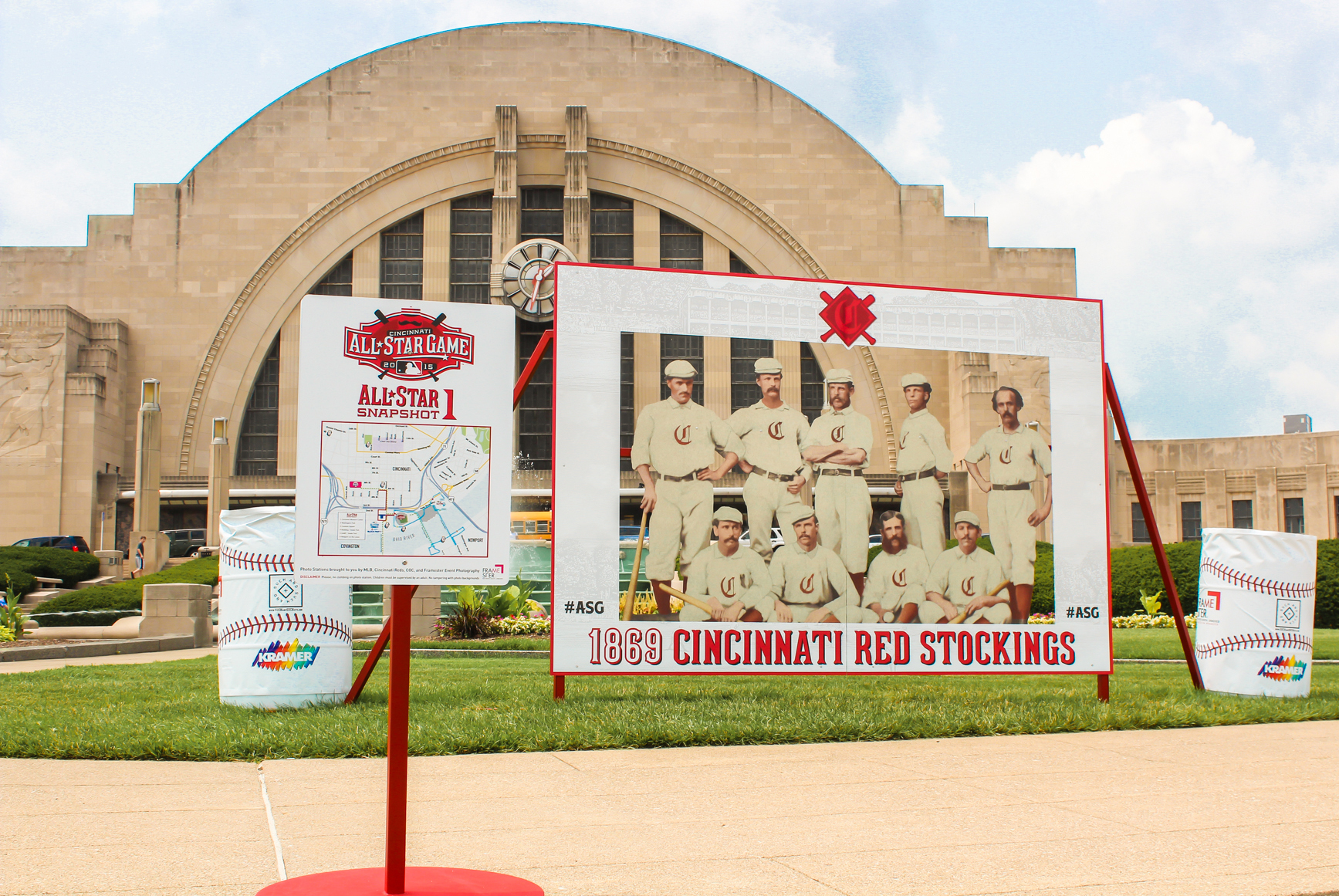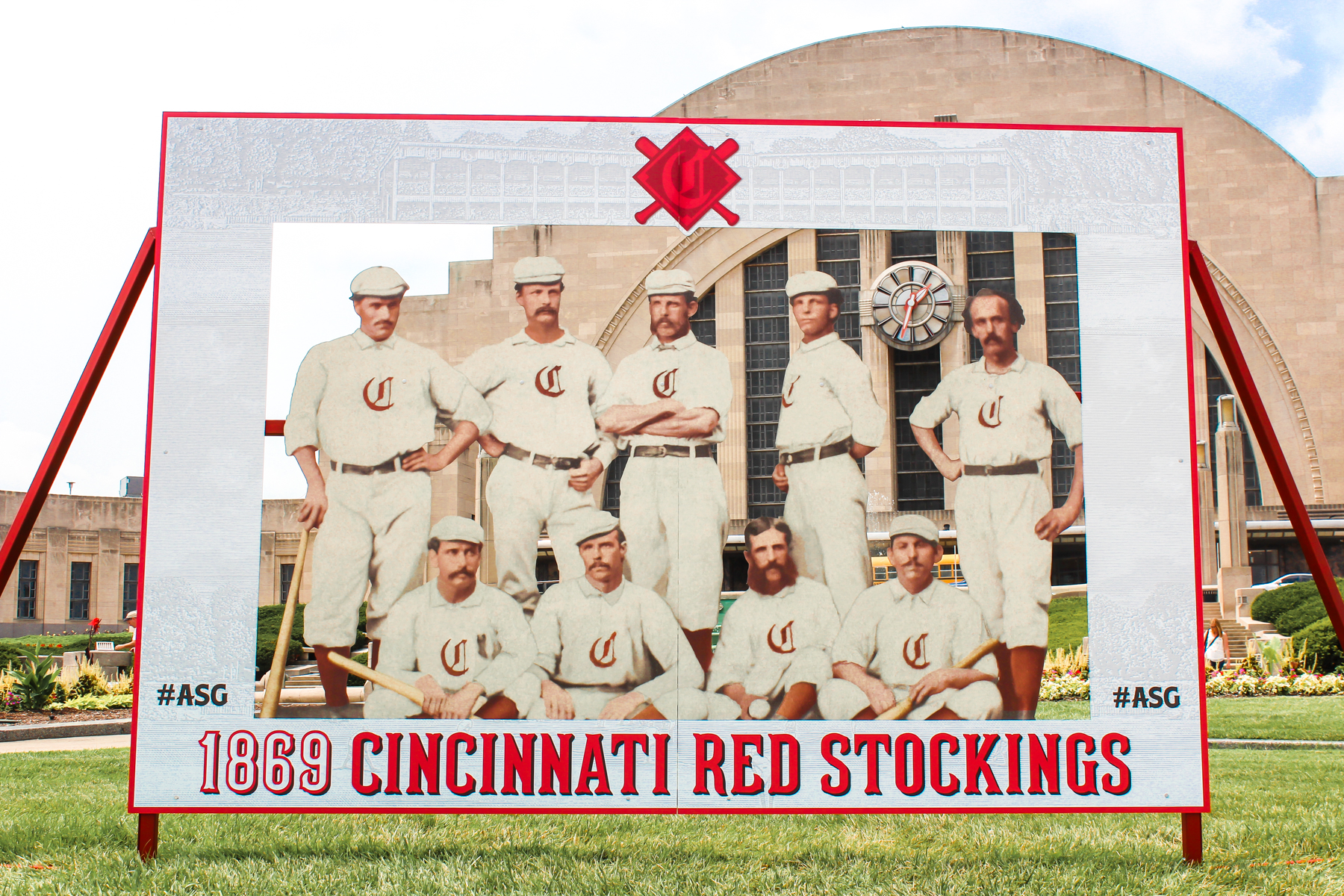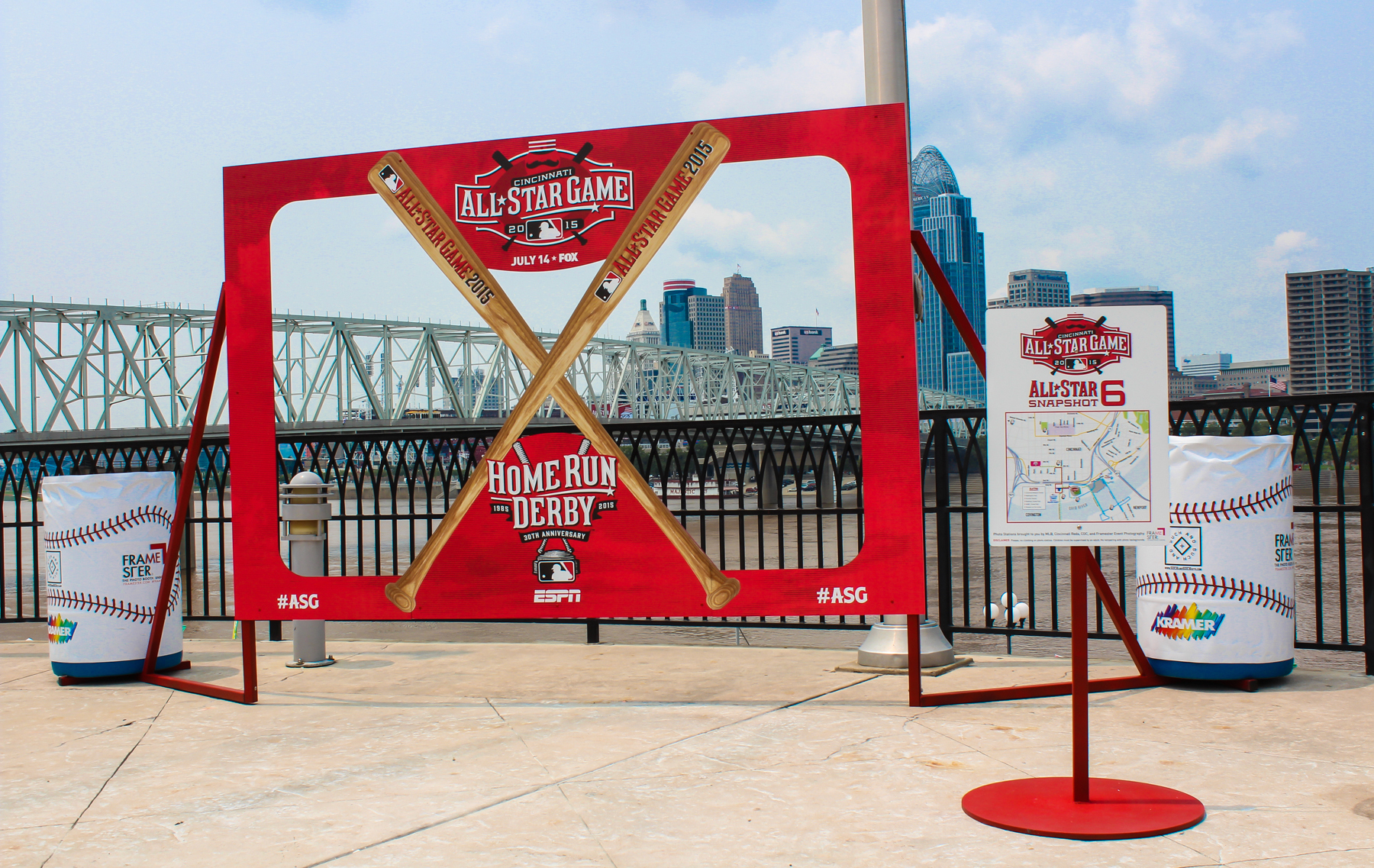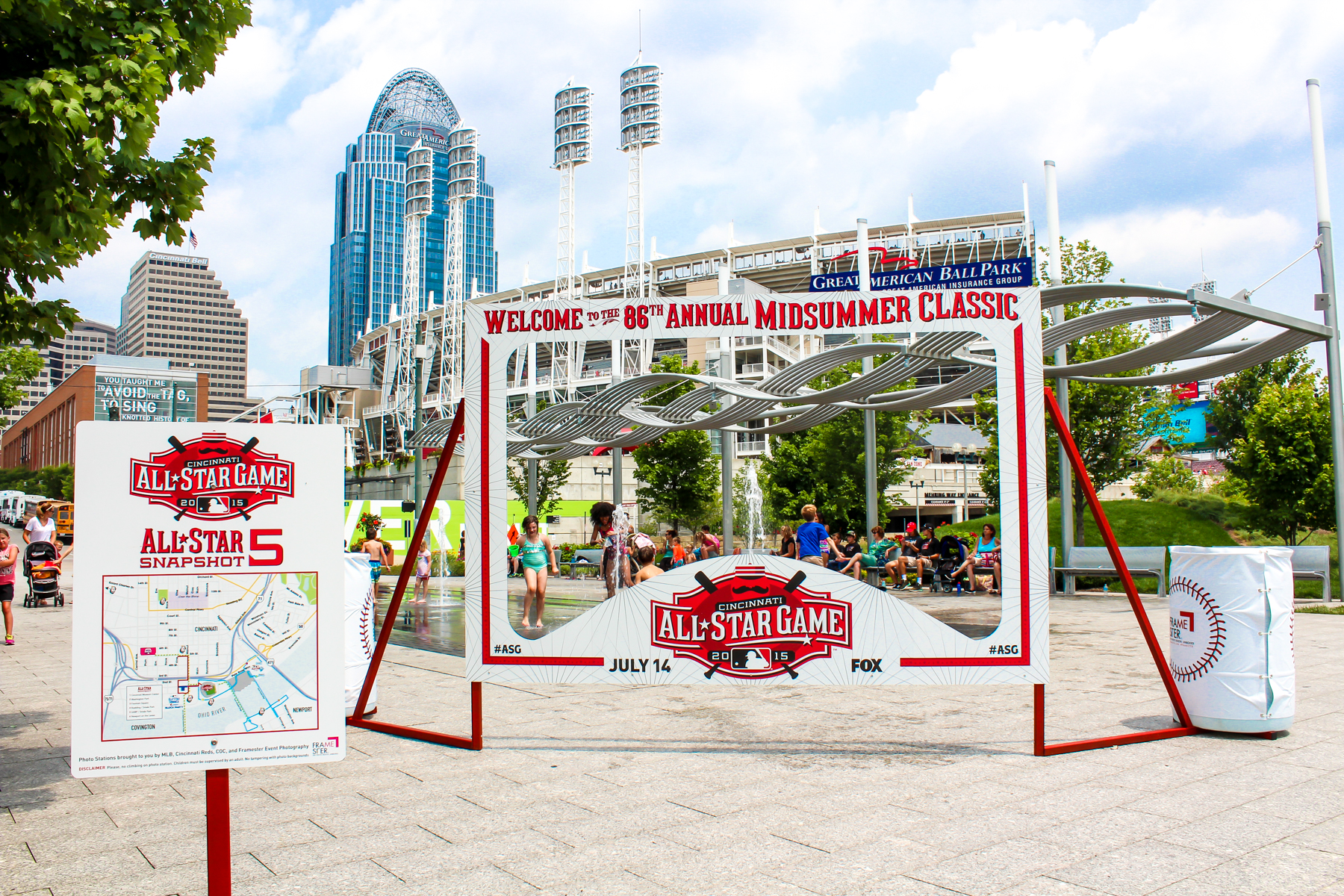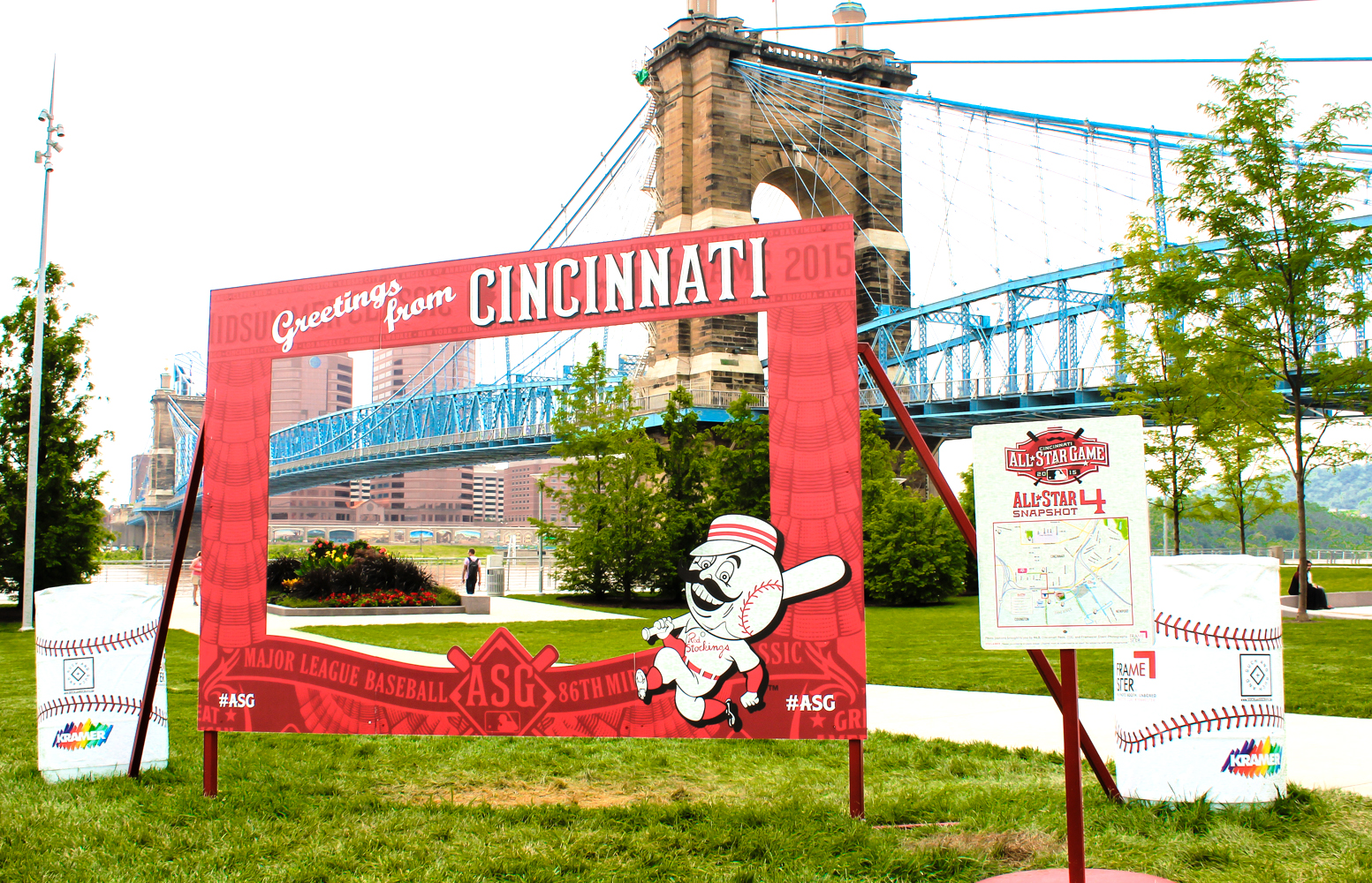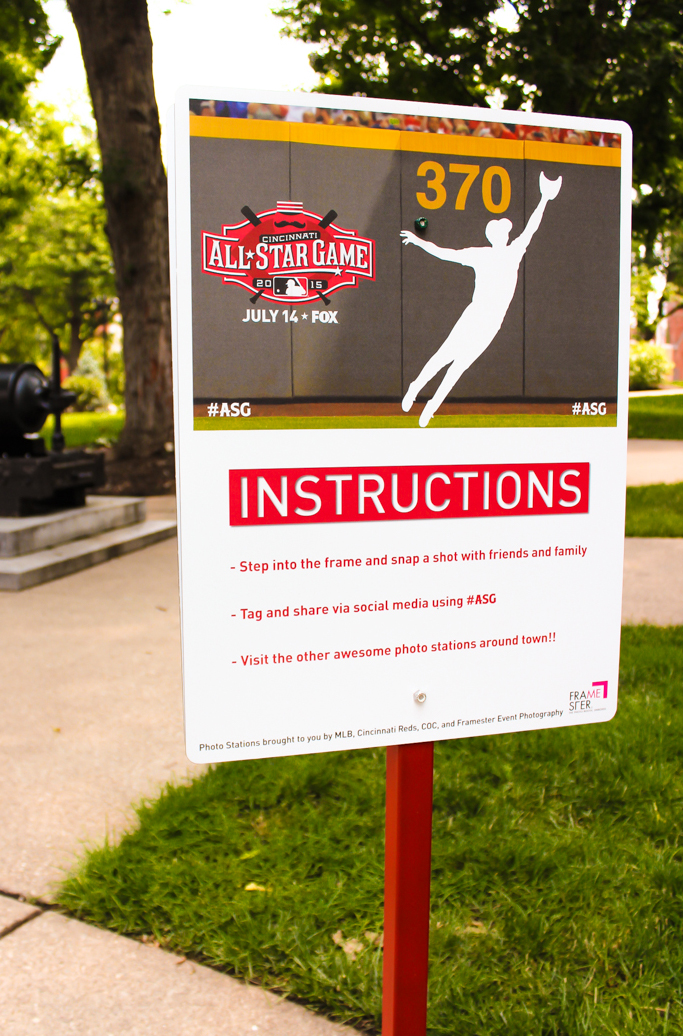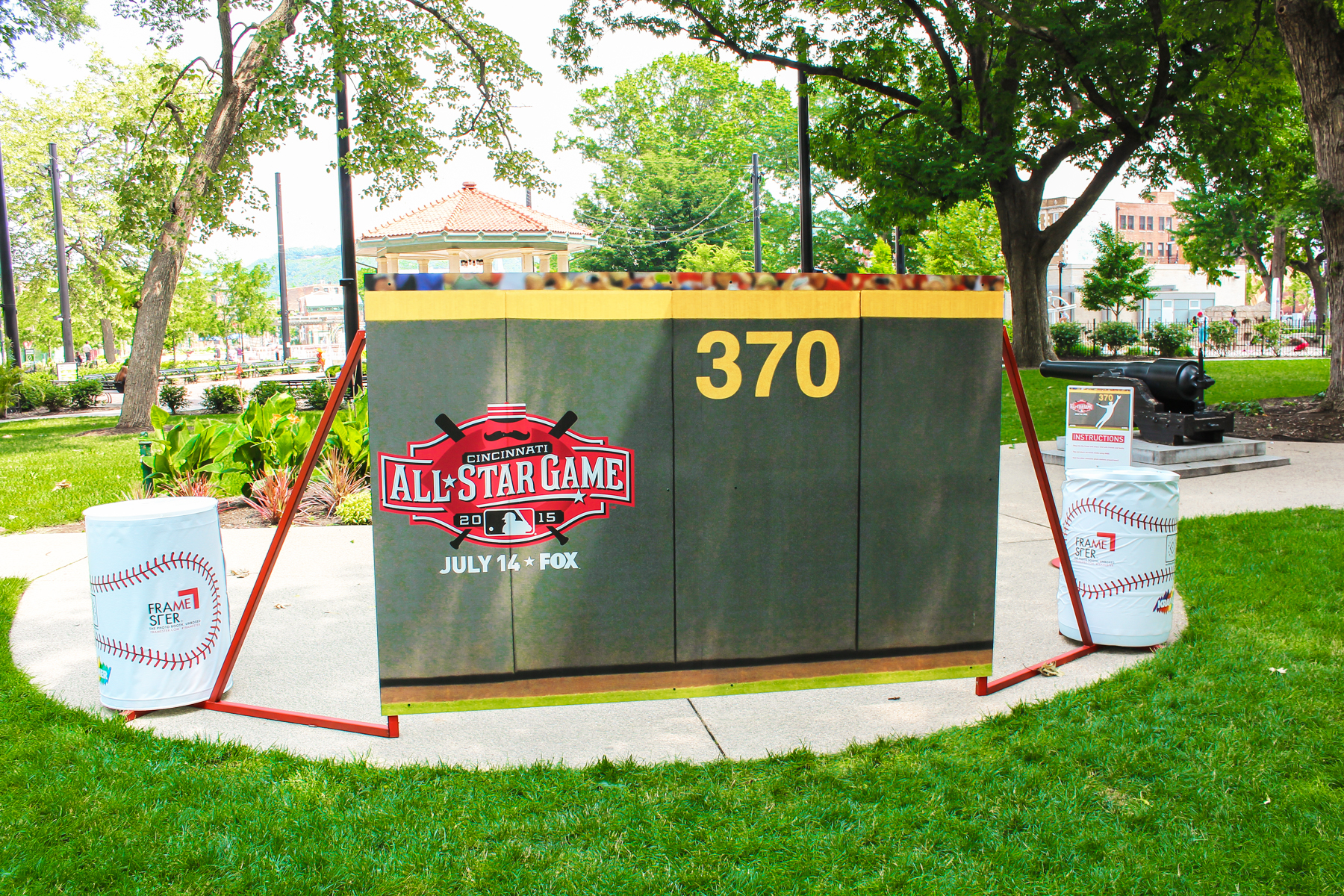 Planning an event? Tell us about it.